During the meeting in HU facilities, SEED partners also toured EnergyLab. Marcel de Reeder, the manager of Energylab, explained thoroughly how students have to apply theoretical knowledge to create sustainable solutions in a real-world setting.
The tour began with Marcel de Reeder explaining the transition from textbook theory to practical application. At EnergyLab, the learning process is iterative. Students start with basic questions, and as they find answers, they progress to more complex issues. They work in interdisciplinary teams, which fosters a culture of shared learning and continuous improvement. Through this process, students learn to optimize efficiency and even enhance their computational skills.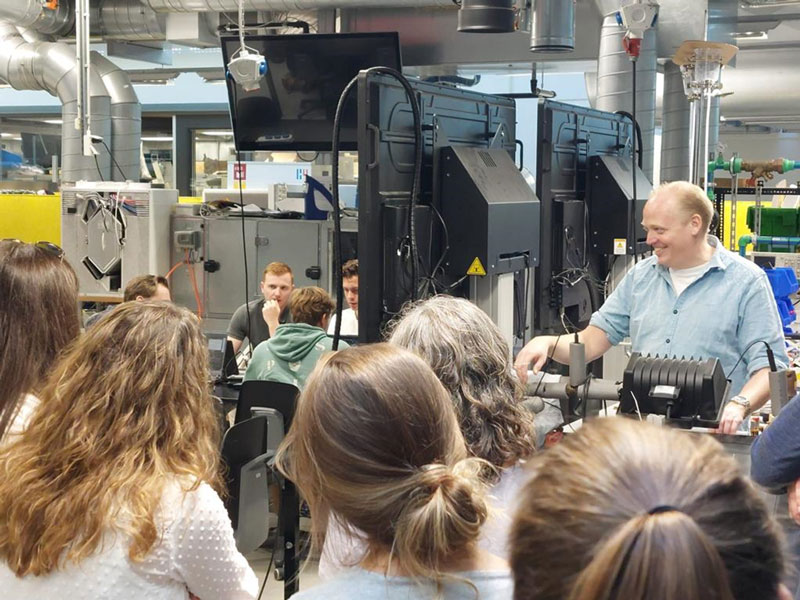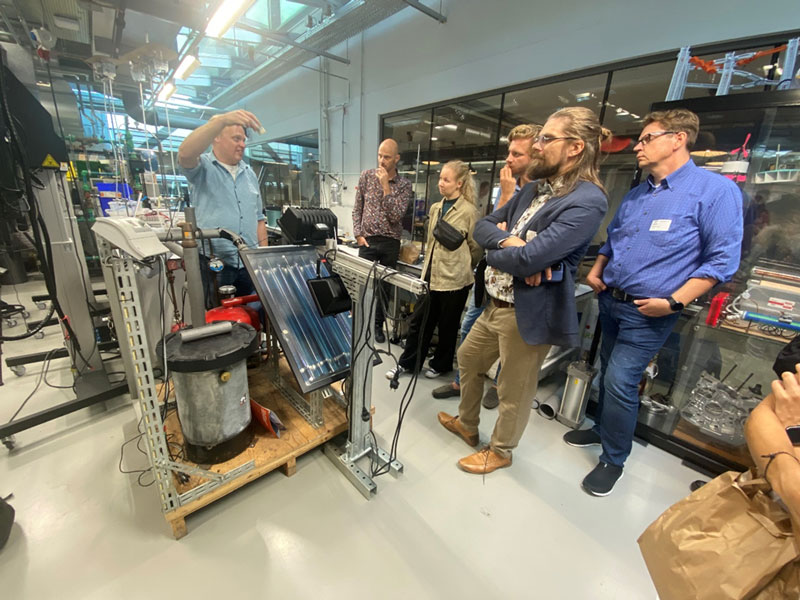 The tour's highlight was the visit to the climate chamber, a facility that simulates indoor and outdoor conditions. "Here, students have the opportunity to test both indoor and outdoor facades under various climatic conditions. The facade is easily modifiable; it can be transformed into a blank wall, or equipped with different doors and windows. This allows students to examine the insulation efficiency of doors, windows, frames, and facades against heat, cold, and noise. Additionally, they can evaluate the performance of various heating and cooling systems in a home-like setting within the climate rooms" explained de Reeder.
This practical learning approach aligns well with the mission of HU University of Applied Sciences Utrecht. The university is dedicated to finding solutions for urban challenges, particularly climate and sustainability. By promoting collaboration among students, researchers, and external partners, innovative solutions are fostered. The extensive network of the university facilitates partnerships between academia, the business sector, and broader regional and international contacts.
The SEED partners' visit to EnergyLab highlighted a fruitful intersection of academic knowledge and practical application. It showcased how hands-on learning and collaborative efforts at HU University contribute to the broader goal of sustainability, preparing the students for real-world challenges they will encounter in their future careers.